Social Networks Autoposter – Proxies
Addon for NextScripts SNAP WordPress Plugin.
Proxies for SNAP
Sometimes you need to be able to connect to your social media networks from specific location. 
Proxies - What is it and why you might need them?
Your site is hosted on shared server and it's IP has a bad reputation.
Your site is hosted in the different country than the country you need your posts to be. 
Your hosting provider is blocking access to social media networks. 
Your site is hosted too far from your home and you are constantly getting "suspicious activity" warnings because of that.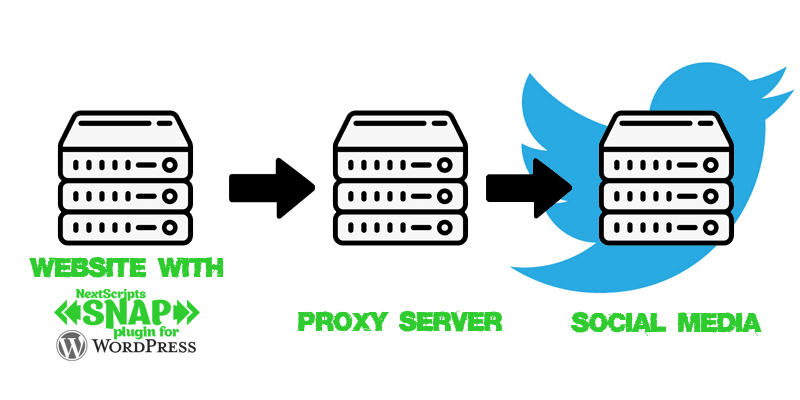 Proxies - How to use it?
Once Proxies Addon is activated, you will see the "Proxy" section in the  plugin settings, as well as in "Advanced" tab for both "Accounts" and "Posters".
Please just enter IP:Port and if nessesary Username:pasword.
All posts to this account will go throgh the configured proxy server. 
** "Poster" proxy setting will overwrite "Account".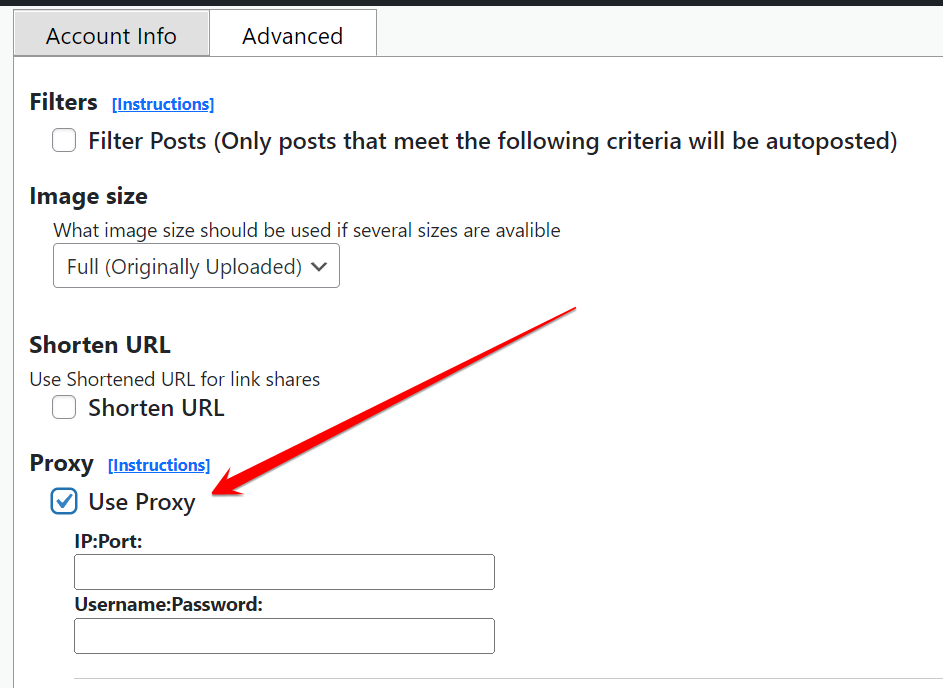 Can I set one proxy for all accounts?
Yes, if you enter the proxy info to the plugin "Settings", it will be used for all accounts.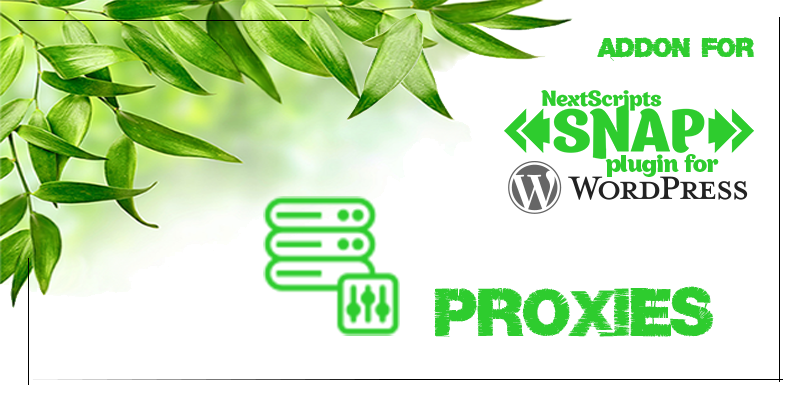 Yearly subscription or one time payment (with multi-year discounts):
---
SNAP Proxies Addon Version: 1.0.2 (Oct 22, 2022)
---


All Access Pass
All Access Pass gives you all current and future addons*.
$359.65/year $249.95/year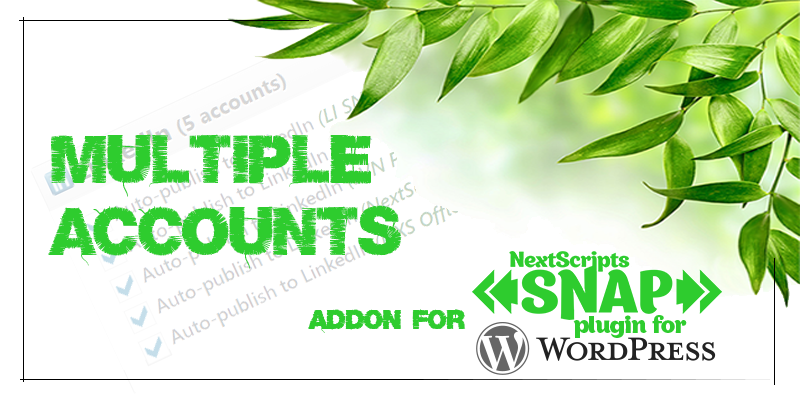 SNAP Multiple Accounts Addon
from $49.95/y
Add/configure unlimited accounts for each social network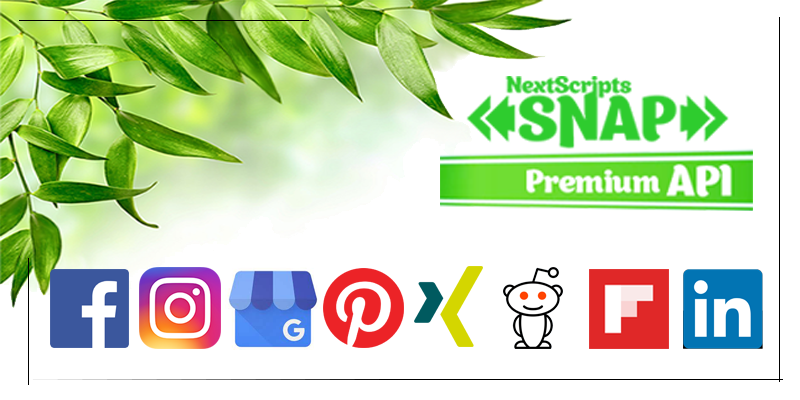 Premium API
from $49.95/y
Autopost to Social Networks without native API.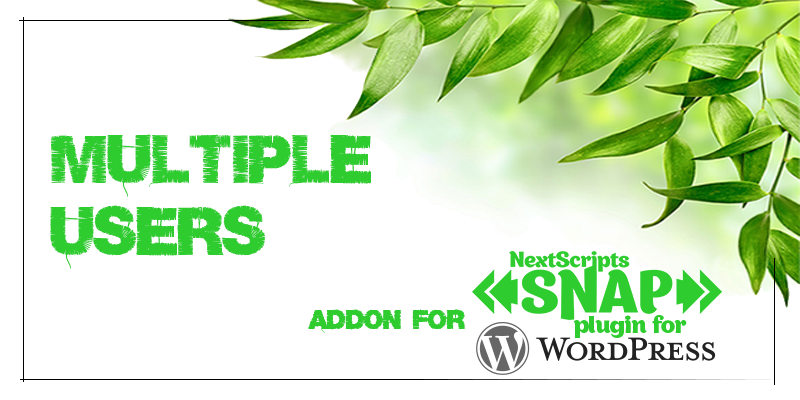 SNAP Multiple Users Addon
from $149.95/y
Let every author on your site add their own social media accounts.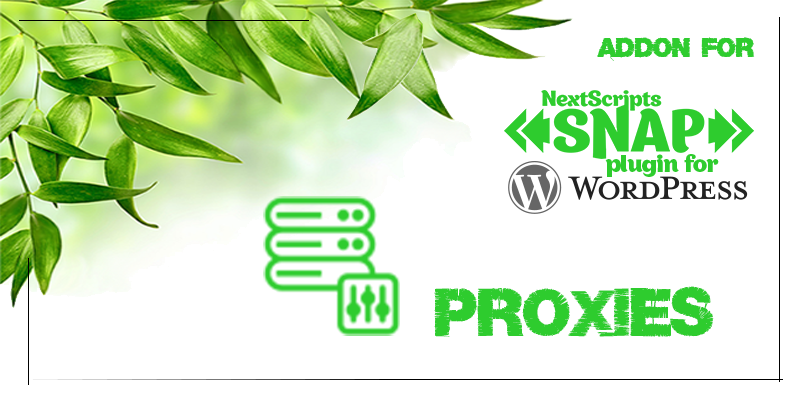 Proxies
from $14.95/y
Autopost using your favorite proxy. Set it globaly or separate proxy for each account.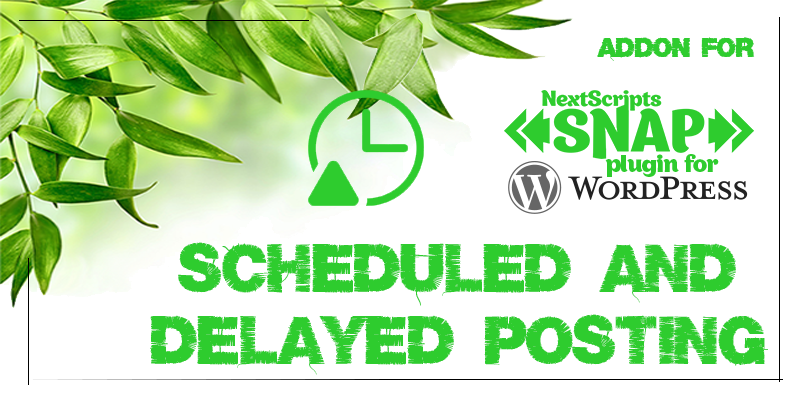 Scheduled and Delayed Posting
from $14.95/y
Set the delay or exact time for your autoposts.