Social Networks Autoposter – Multiple Accounts
Addon for NextScripts SNAP WordPress Plugin.
SNAP can publish nicely formatted messages to your social networks accounts. You can reach the most audience and let all your friends, readers and followers about your new post automatically. Plugin works with profiles, business pages, community pages, groups, etc.
Unlimited accounts
SNAP Multiple Accounts Addon comes with an ability to add/configure unlimited accounts for each social network.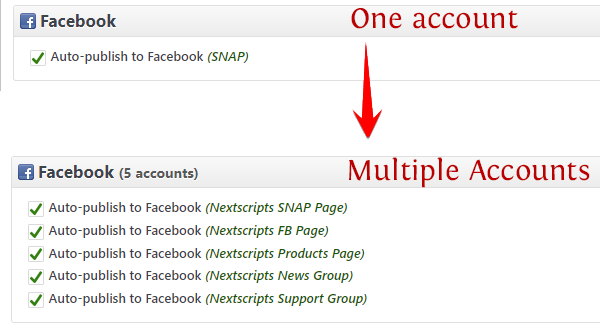 Additional Filters. You can filter by Custom Fields, Custom Taxonomies, and Searches

You can autopost to more then one page, profile or group. For example, once you publish new article on your site, you can anounce it on your profile,  few pages and few groups automatically at the same time. 
You can combine it with filters and set the system the way that articles published in one category will go to one set of pages andf groups, and another category to a different set.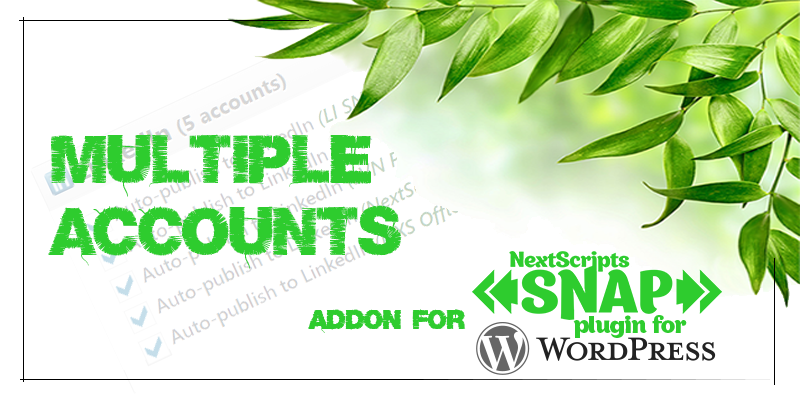 $49.95/year
Yearly subscription or one time payment (with multi-year discounts):
---
Multi Account Version: 1.0.3 (Oct 22, 2022)
---


All Access Pass
All Access Pass gives you all current and future addons*.
$359.65/year $249.95/year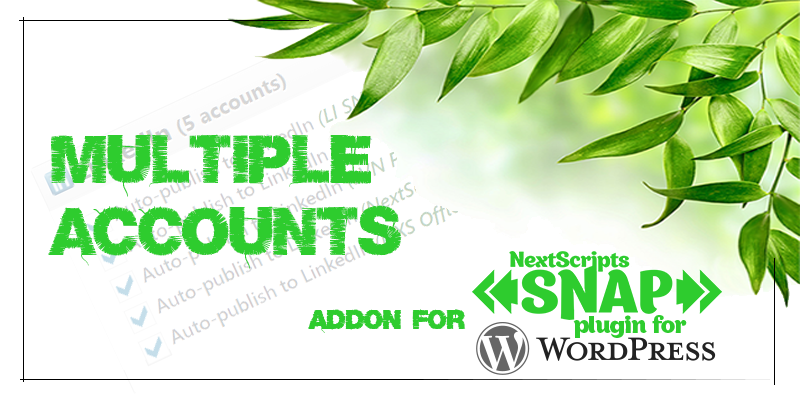 SNAP Multiple Accounts Addon
from $49.95/y
Add/configure unlimited accounts for each social network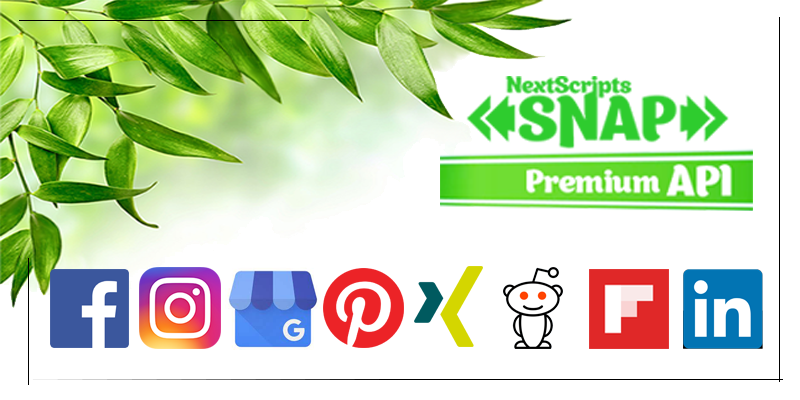 Premium API
from $49.95/y
Autopost to Social Networks without native API.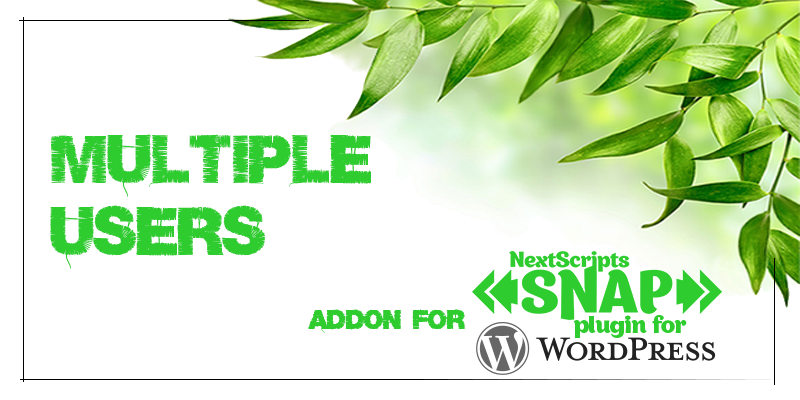 SNAP Multiple Users Addon
from $149.95/y
Let every author on your site add their own social media accounts.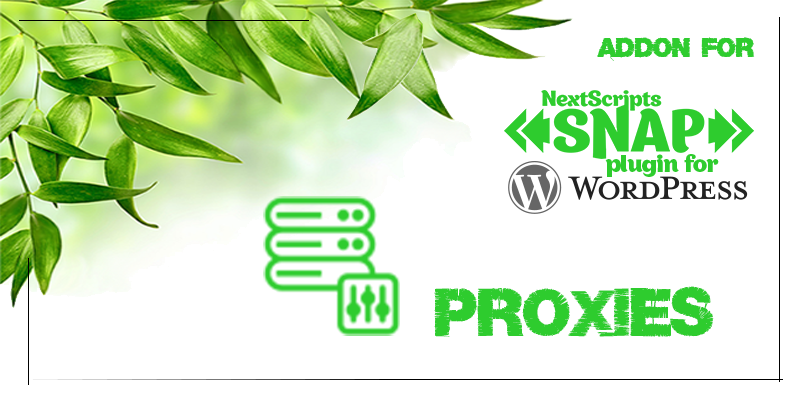 Proxies
from $14.95/y
Autopost using your favorite proxy. Set it globaly or separate proxy for each account.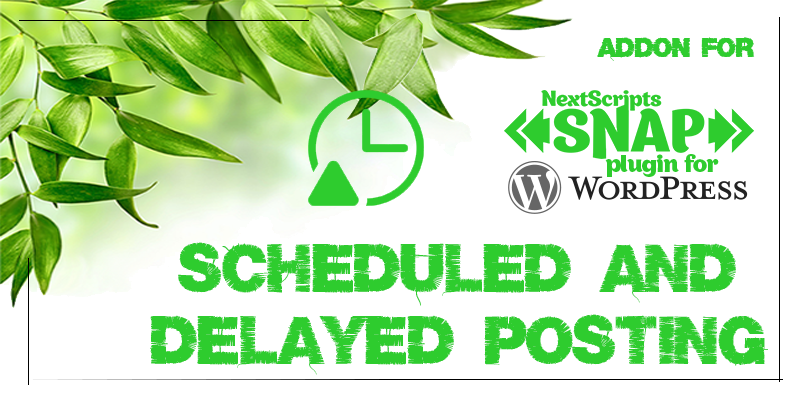 Scheduled and Delayed Posting
from $14.95/y
Set the delay or exact time for your autoposts.