Special Offers
All NextScripts SNAP special offers, deals, discouns and coupons are listed here.
Use Coupon NXSBF2022 to get a 20% discount
Offer Valid: Nov 22, – Nov 26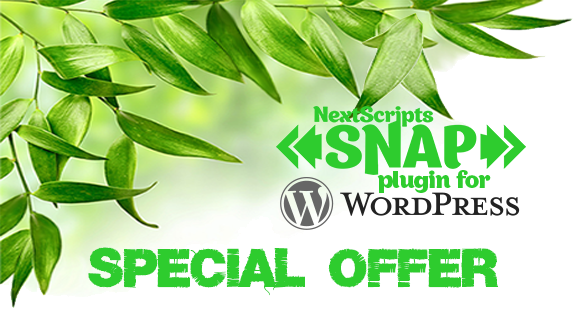 Special Offer - Save $49.95/year
Buy any one of those addons:
….. and get Multiple Accounts Addon ($49.95/yr) for FREE.
* Multiple Accounts Addon will be automatically added to your activation key for free for the same time period as your paid addon. i.e. if you subscribe, Multiple Accounts Addon will be available for free for as long as you keep your subscription. If you buy 2 years, Multiple Accounts Addon will be added for 2 years.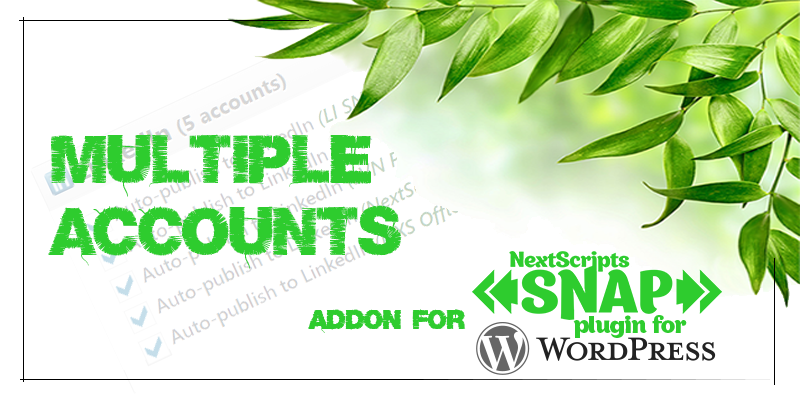 SNAP Multiple Accounts Addon
from $49.95/y
Add/configure unlimited accounts for each social network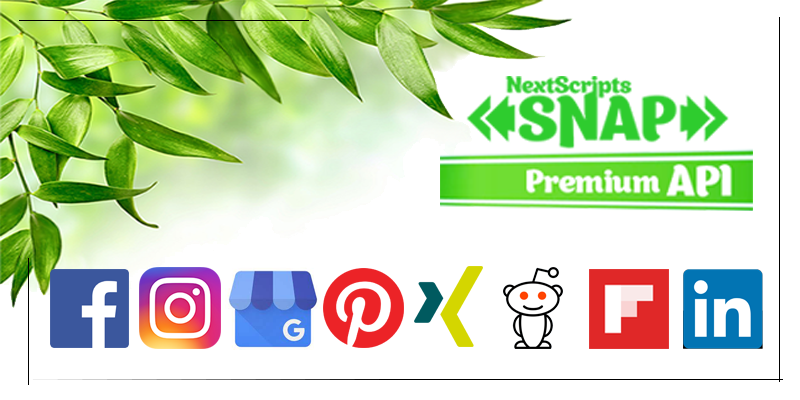 Premium API
from $49.95/y
Autopost to Social Networks without native API.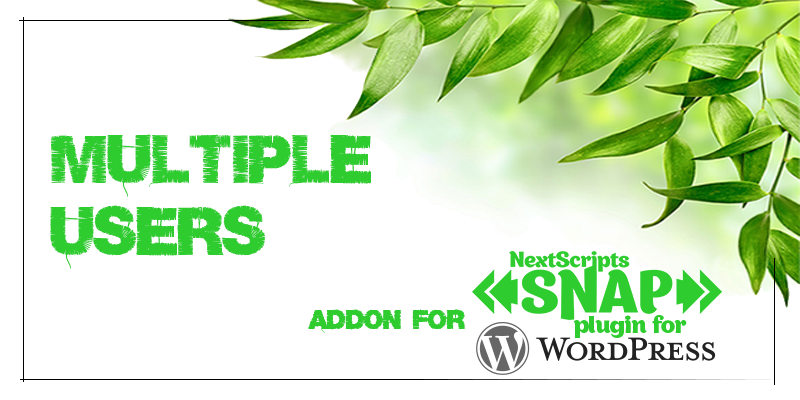 SNAP Multiple Users Addon
from $149.95/y
Let every author on your site add their own social media accounts.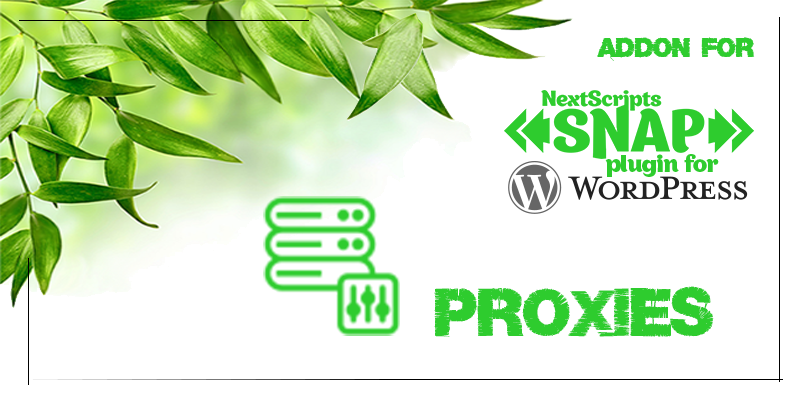 Proxies
from $14.95/y
Autopost using your favorite proxy. Set it globaly or separate proxy for each account.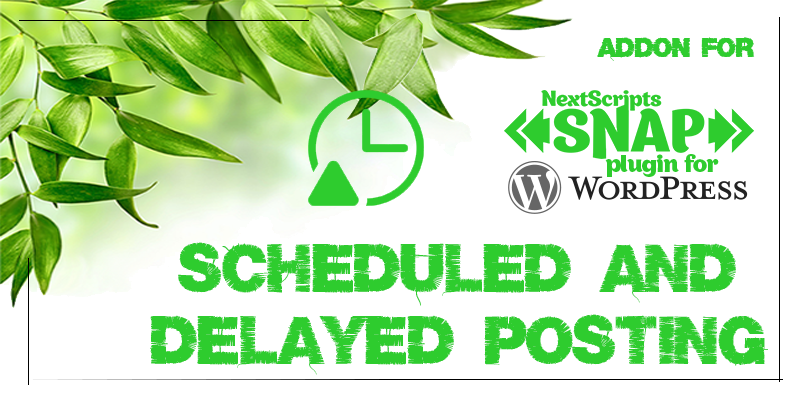 Scheduled and Delayed Posting
from $14.95/y
Set the delay or exact time for your autoposts.